Child Bearing Maintenance: What Is It and Am I Eligible?
I am pregnant and need help from the father who I am not in a relationship with or married to – help!
A father of a child, who is not married to the child's mother is liable to contribute towards:
The maintenance of the mother during the childbirth maintenance period;
To any out-of-pocket medical costs related to the pregnancy and birth;
If the mother dies as a result of the pregnancy or birth, the reasonable expenses of the mother's funeral;
If the child is stillborn, or dies in a way related to the birth, the reasonable expenses of the child's funeral.
If you think you might want to pursue this type of relief our team of expert family lawyers can assist you.
When can I apply for this?
You can apply during your pregnancy or up until your child is 1 year old.
How do I apply for this?
Absent there being an agreement about how much is to be paid to meet these expenses, you will need to apply to court for this type of order.
How long is the childbirth maintenance period?
The child birth maintenance period starts up to 2 months before a child is born and ends 3 months after the child's birth.
What if all my medical expenses are covered by Medicare?
Generally, you won't be able to seek reimbursement for medical expenses covered by the government. However, if you are not a permanent resident, then you may not be entitled to Medicare, in which case you might be able to seek reimbursement of all medical costs associated with your pregnancy.
What do I need to show?
The court considers the following matters:
The income, earning capacity, property and financial resources of both parents;
The existing financial commitments each parent has to support themselves or any other person they may need to report, such as dependent children;
Any other factor important to be considered in the circumstances.
The court then makes a decision based on the facts of each individual case about whether or not a maintenance order should be ordered:
If paternity is disputed there will need to be evidence establishing paternity of the child. There may need to be orders made for DNA testing. In such a case it may also be advisable to seek orders for declarations of paternity at the same time you seek orders for child bearing maintenance, so that you are later able to prove paternity for child support purposes.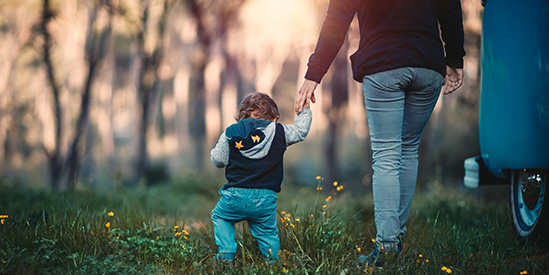 What sort of orders can be made?
There is a very wide discretion as to what orders a court can be made. These might include:
Payment of a lump sum;
Payment of an allowance, whether that be a weekly or monthly payment;
In an appropriate case orders for transfer of property.
The court also has powers to make urgent orders for maintenance where there is an immediate need for financial assistance.
Can the government help me to enforce payments?
If you obtain an order for the father of your child to meet child bearing expenses or to pay child bearing maintenance, this type of order cannot be registered with the Child Support agency for collection. Unlike other types of child maintenance and spousal maintenance orders, these types of orders can only be enforced by a court.
What if I am married to the child's father?
For parties, who are married, each party to a marriage has a duty to support the other to the extent they are able to do so, if one of the married parties is unable to support themselves, including by reasoning of having the care and control of a child under 18 or for any other adequate reason.
This is a separate matter and would involve an application for what is known as spousal maintenance. Our expert lawyers can give you advice and assistance to understand spousal maintenance and whether you should seek this in your particular case.